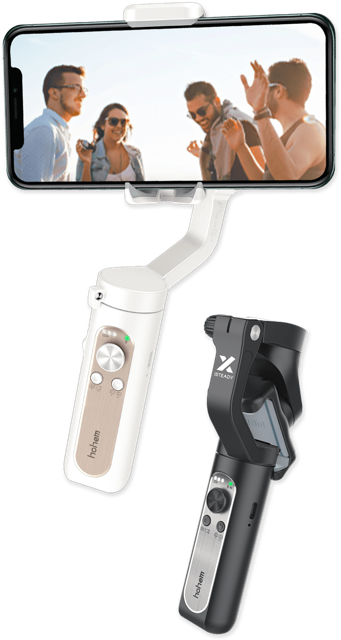 The Ultra-light
3-Axis Smartphone Gimbal
Hohem iSteady X folds to fit in your pocket, with straightforward user operation made for everyone, and all-functional App offered to unlock possibility.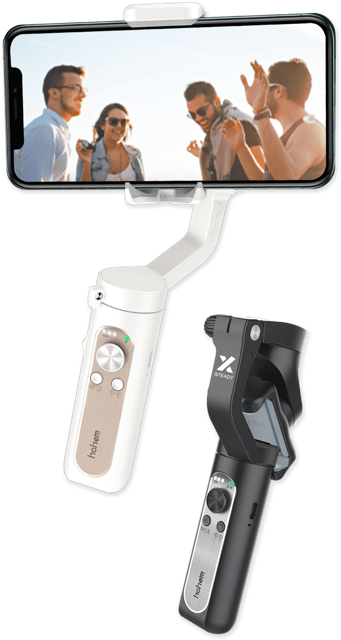 As a foldable 3-axis pocket handheld gimbal stabilizer, iSteady X marrying compact design with powerful 3.0 algorithm, which is the ultimate choice to be an everyday carry gear.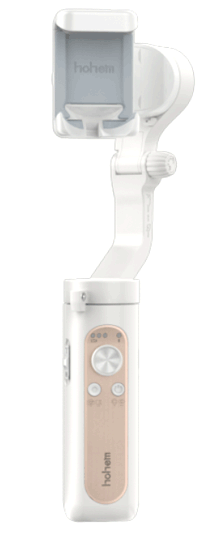 iSteady X weights only 259g (0.57 lbs),
which is similar to an iPhone 11 pro max weighing 0.49 lbs.
And is our smallest, lightest 3-axis gimbal stabilizer yet.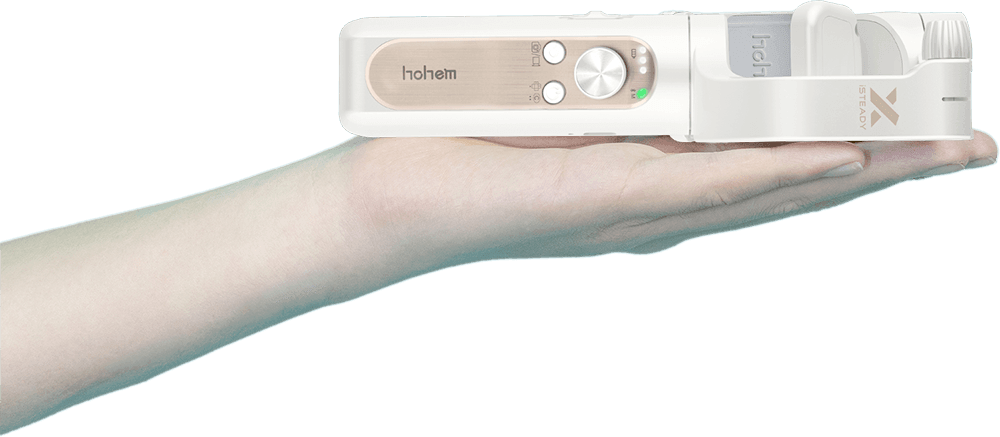 With the payload up to 280g (0.61 lbs),
Hohem iSteady X is compatible with most iphone and android phones in the market, such as:
iPhone12/ 12 pro/ 12 pro max/ iPhone 11/ 11 Pro/ 11 Pro Max/ XS/ XS MAX Max/ XR/ X/ 8/ 8 Plus/ 7/ 7 Plus
Google Pixel 4XL/ Pixel 4/ Pixel 3/ Pixel 2/ Pixel2 XL/ Pixel/ Pixel XL/ Nexus 6/ Nexus 6p/ Nexus 5x
Samsung Galaxy S20 Ultra/ S20+/ S20/ S10/ S9/ S8/ S7/ S7 edge, Note 10/ 9/ 8/ 7
Huawei Mate 30 Pro/ 30/ 20 Pro/ 20/ 10 Pro/ 10, P40 Pro+/P40 Pro/P40/P30/P20/P10, Nova 7/6/5 pro
Other similar smartphones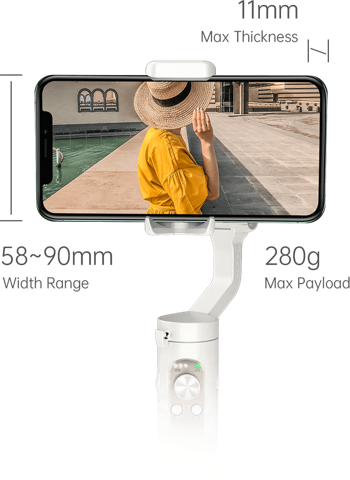 Creativity is
no longer limited
by any conditions.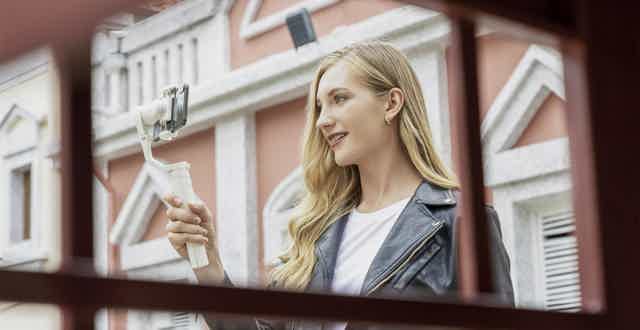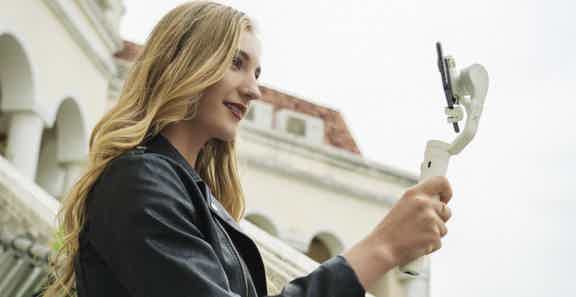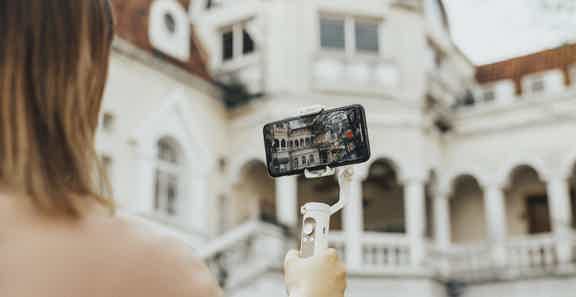 It can stead your shots perfectly.
Equipped with upgraded motor and the all-new 3-axis iSteady 3.0 algorithm allows to eliminate shakes than ever before.

It can rotate your phone automatically.
With iSteady 3.0 automatic upside-down detection and auto-rotation technology, even extreme low angle shot could be taken but not lying on the floor.

Know a few about
recording memories?
Does't matter,
we got it.

One-tap
cinematic templates.
iSteady X combined with Hohem Pro App breaks boundaries for easier recording.

With its built-in cinematic templates, iSteady X can lead your phone camera to move.

Automatically collecting and stitching your clips into cinematic films.

From photos to videos, every shot is an effortless masterpiece, no matter the scenario.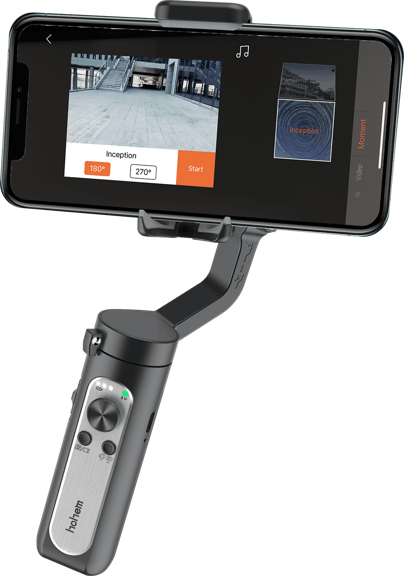 Detects face in a scene and automatically focuses, perfect for selfie style vlogging.

Phone camera rotate automatically while recording, resulting in a perspective bending world film.

Speed up action, capture the essence of things from the foundation to the completion.

The zoom will automatically pulled in the opposite direction when move your camera forward or backward.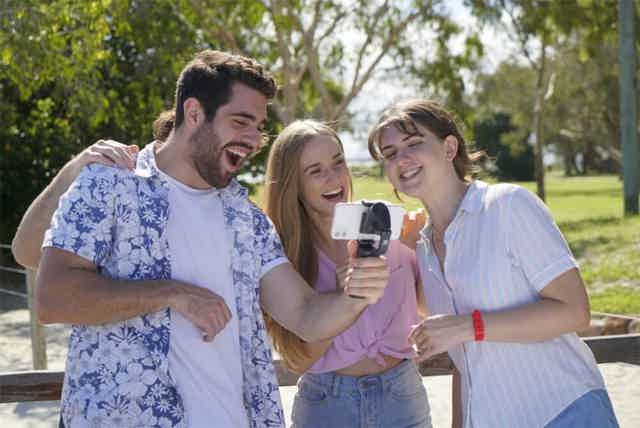 Having party with friends?
Want some different shooting style?
Come play with iSteady X different working modes!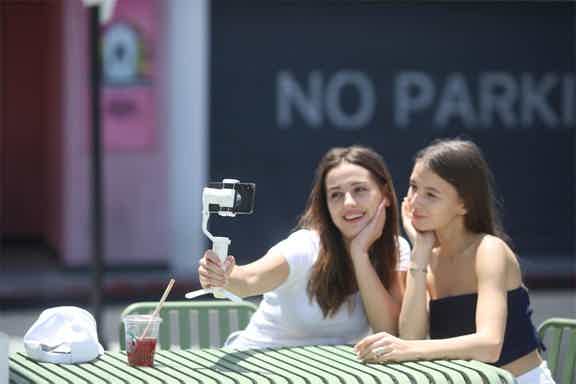 iSteady X is your best friend in your everyday life.
Help you to shoot anywhere, anytime without shaky,
even for live broadcast and follow a TV show.

Play Anywhere,
Keep the best moment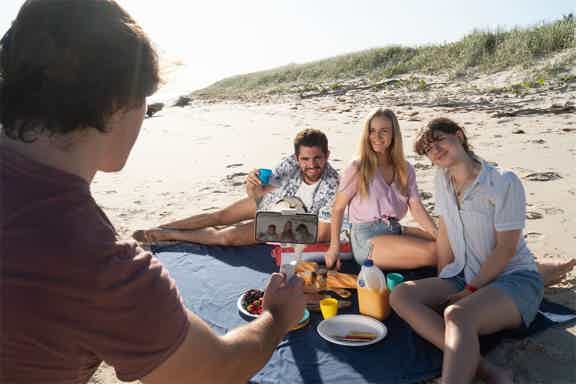 Feel excited to have a holiday?
Going on a trip with family?
iSteady X will make everything easy for you.
Non-orthogonal axes design

The gimbal is
no need to be visible.

Your memory needs.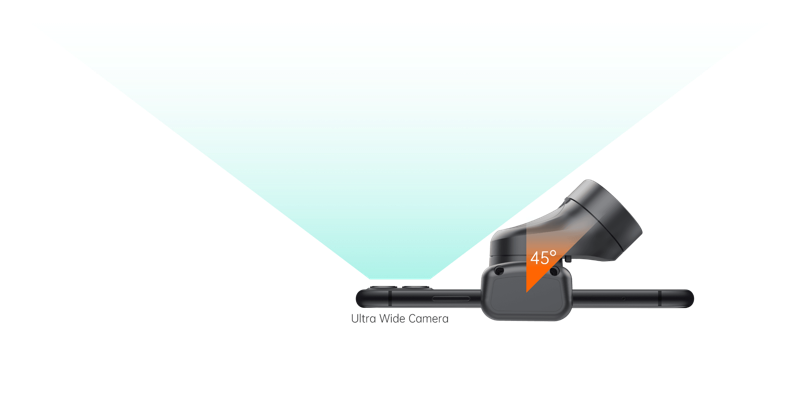 Capture
as much as possible.

Featuring the non-orthogonal axes design, iSteady X can assist you to make best use of any ultra wide lens smartphone.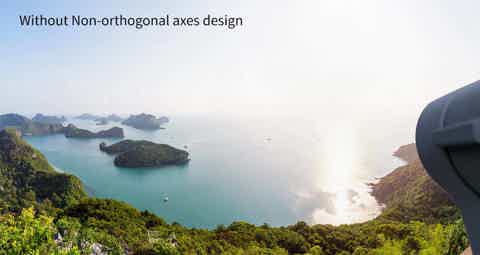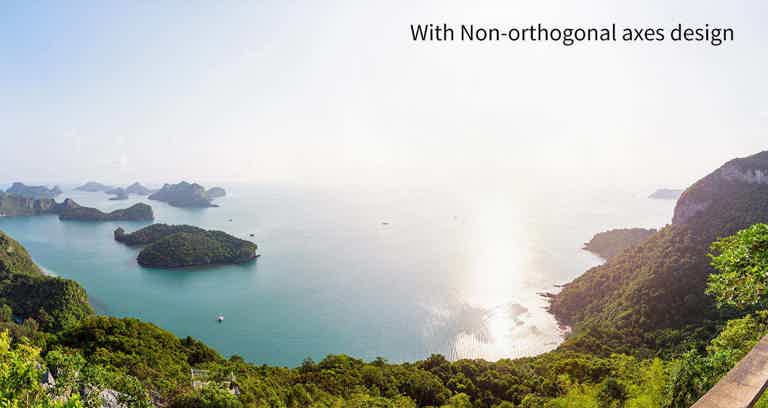 Easy to use,
right out of the box.
One-handed use puts functions within the palm of your hand. Simplified iSteady X by putting essential functions in one hand along with natural and cognitive translation of hand-to-device movement, allowing focus on the image capture, not the mechanics of how to control your phone.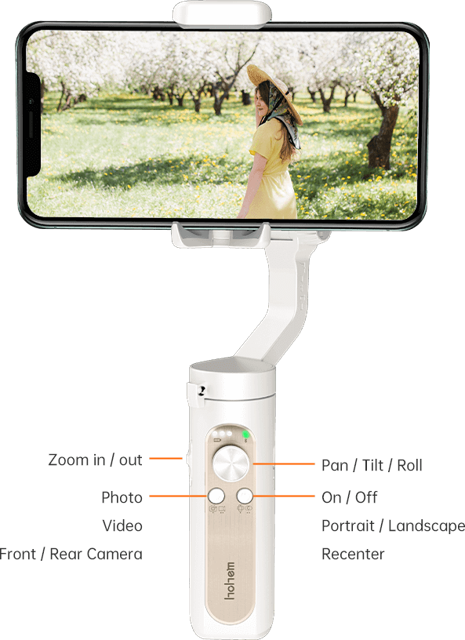 Weight: 259g
Dimension (mm): 179 x 79 x 39 (Folded) 230 x 80 x 40 (Unfolded)
Color: Black, White
Compatible Phones: 100~280g (Weight), 11mm (Thickness), 58mm~89mm (Width)
Rotation Range: Pan 320°, Roll 320°, Tilt 270°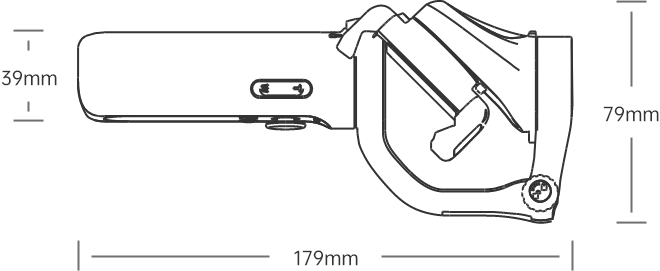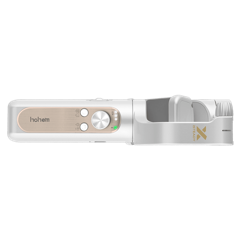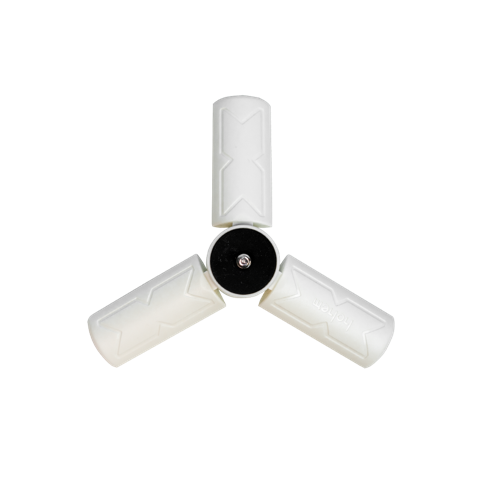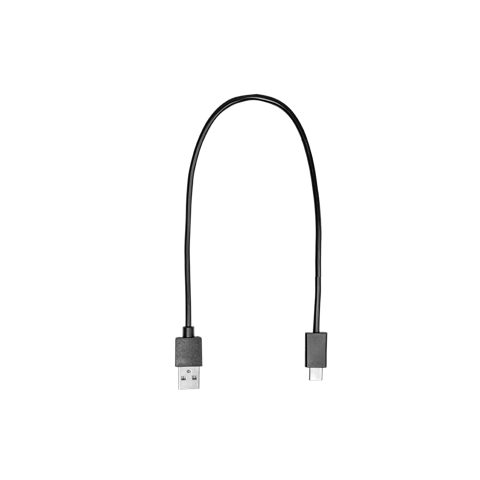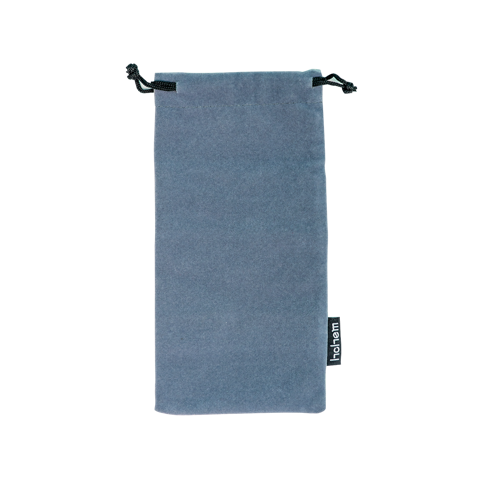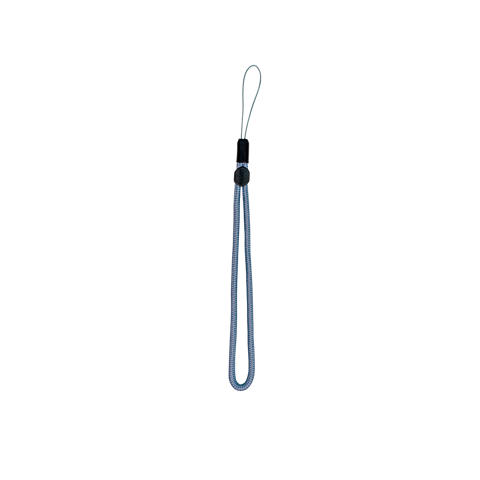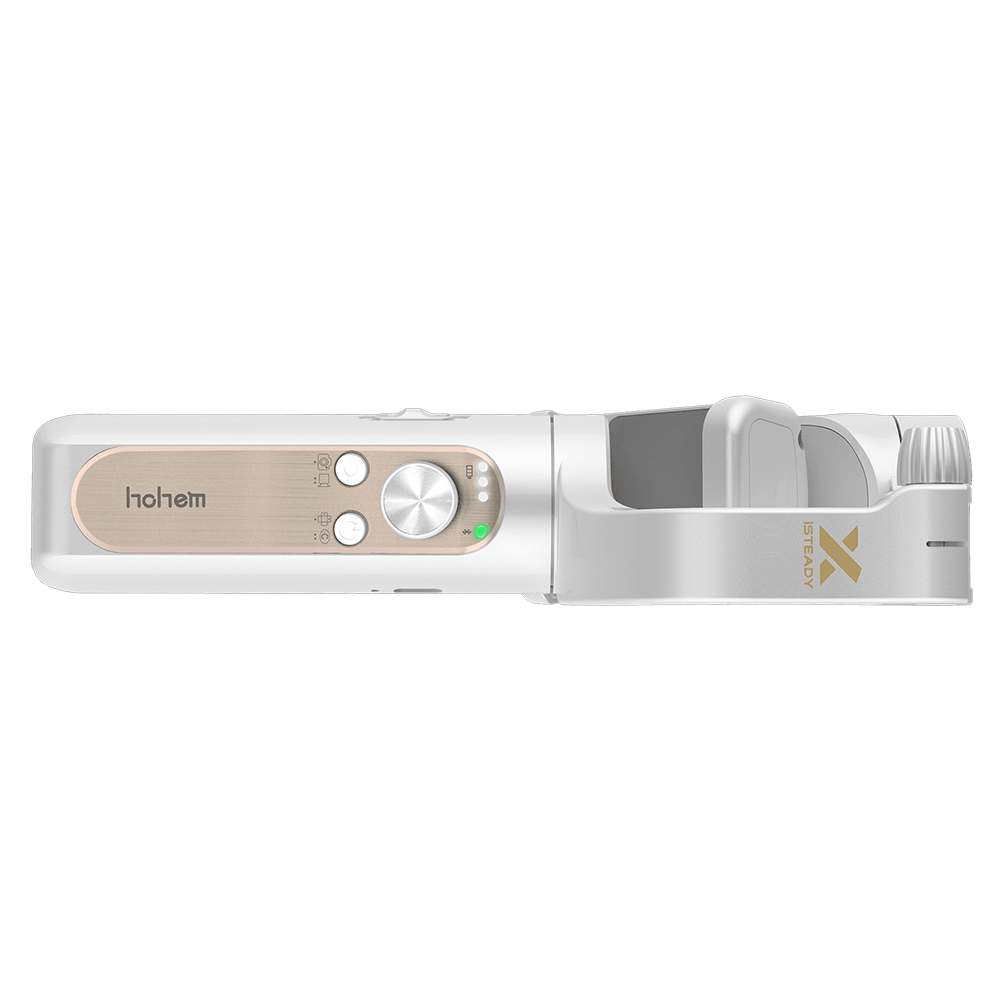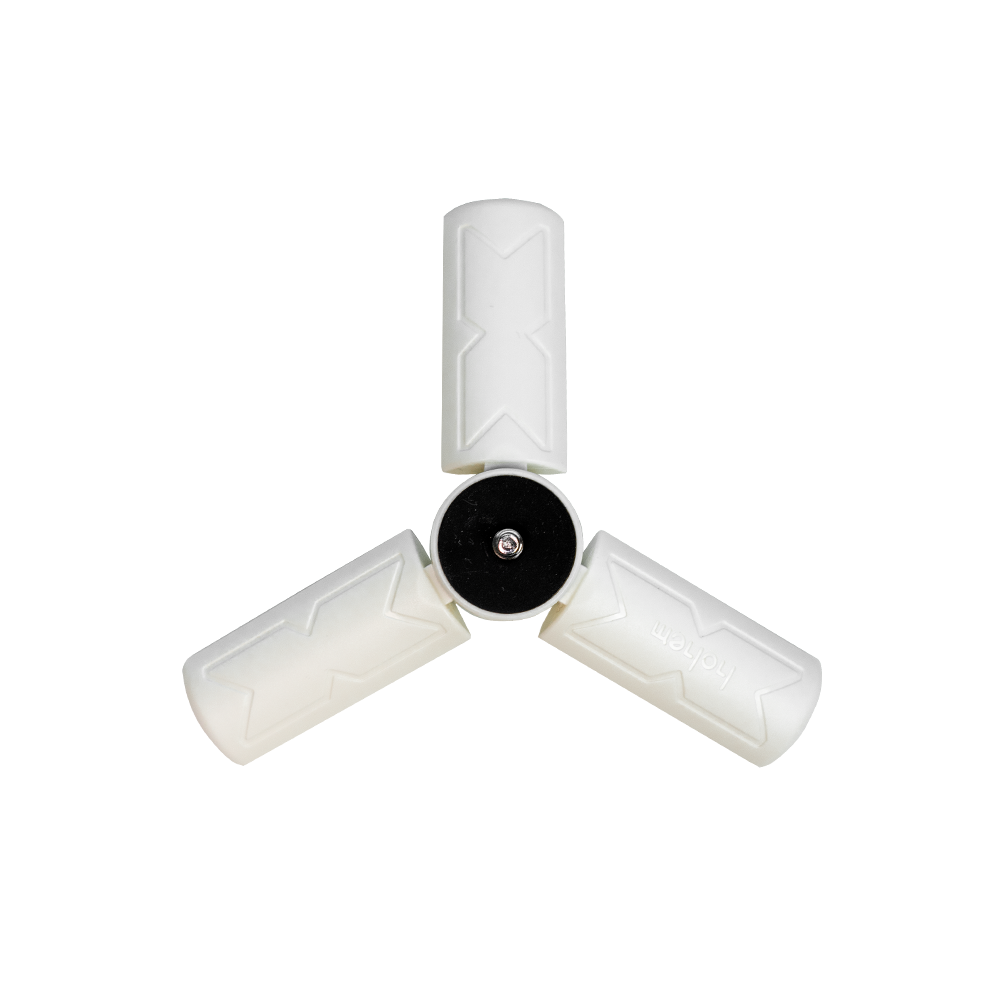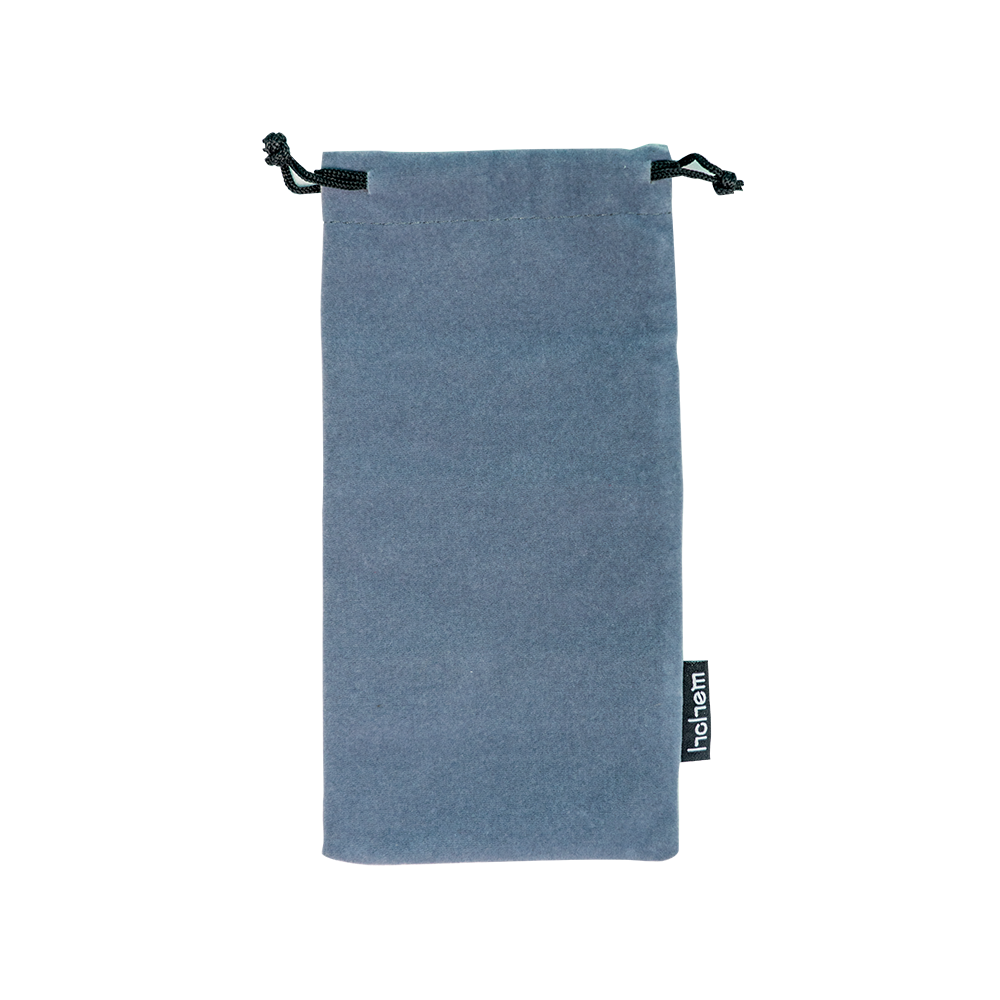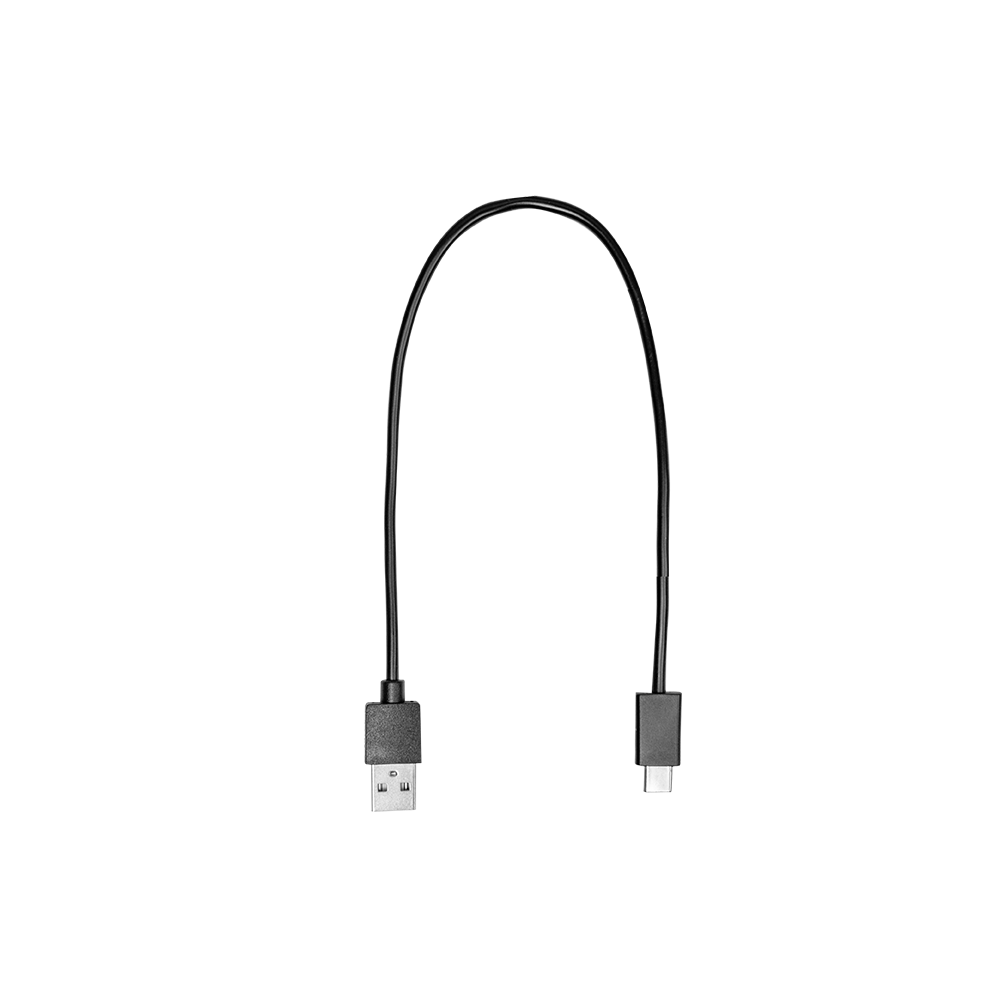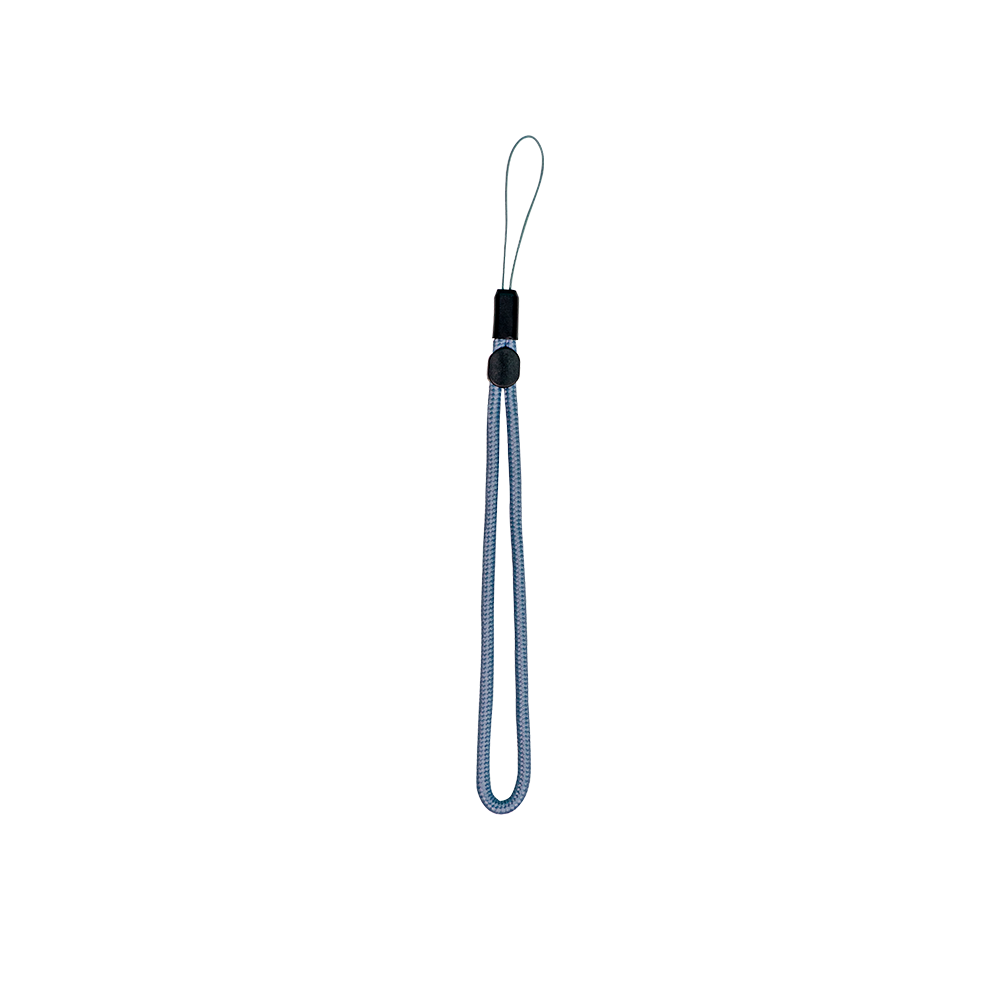 Type: 18650 Li-on
Capacity (mAh): 2000
Working Voltage: 3.7V
Operating Time (hrs): 8
Charging Time (hrs): 2
Working Temperature: -10~45℃
Input: 5V-1A
Moment Mode
Auto-inception Mode
Motion Timelapse
Real-time Beauty Mode
Camera Setting
Personal Specs. Setting
Auto-Calibration
Online Firmware Upgrade
Pan& Tilt Follow
Auto-inception Mode
Sport Mode
POV All Follow Mode
All Lock Mode
Wireless: Bluetooth 3.0 + Bluetooth 4.0
App: Hohem Pro
Supported Systems: iOS 10.0 and later, Android 6.0 and later.
✳The gimbal does not support noload startup, which will damage the motor and reduce the service life. (noload;turn on the gimbal without a mobile phone, action camera or camera mounted) .