Unpacking and inspection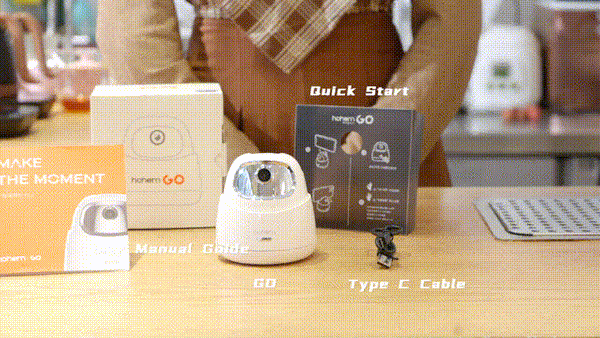 Three-step boot
1 Placement
Put the phone or tablet in the groove, can be placed horizontally or vertically on the phone, compatible with 11-inch tablet.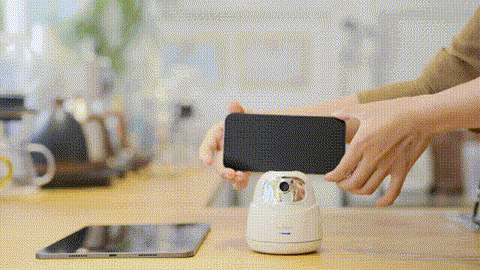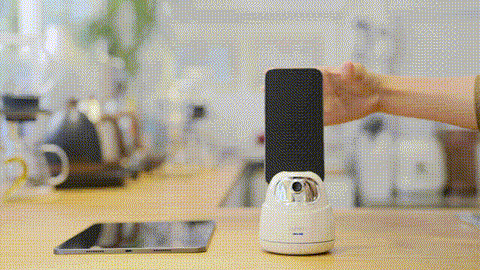 2 Twist
Twist the knob to the right until the device is clamped.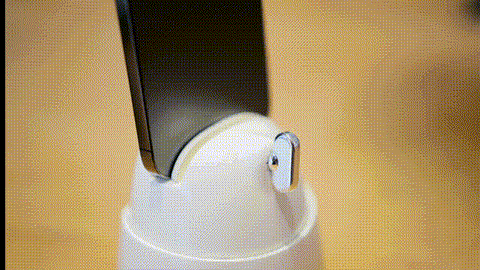 3 Power on
Long press for 3 seconds to turn on/off, the indicator light is always on in blue, indicating successful power on.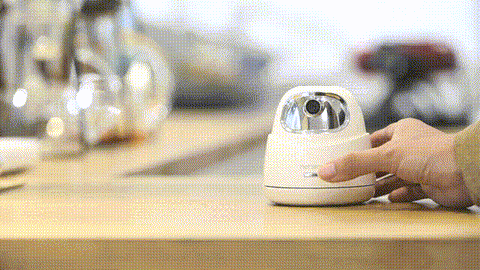 Gesture control
After setting up your phone or tablet to shoot your needs, you can control GO tracking function directly through gestures without downloading the app or connecting to Bluetooth.

1 Turn on tracking

When you gesture "OK" in front of GO Ai camera, the indicator light will show green, indicating that tracking is on.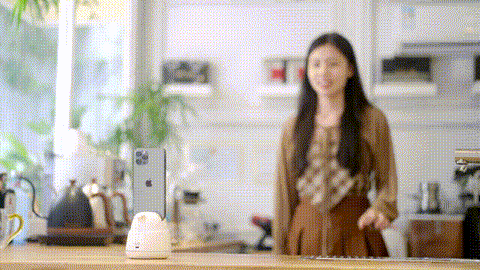 2 Stop tracking

Face the GO's AI camera with a "palm" gesture, and the indicator will show blue to stop tracking.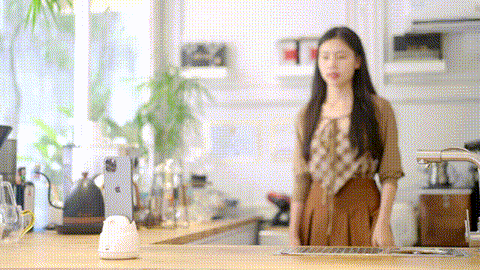 Gesture control notes;
To ensure smooth AI tracking recognition activation, it is important to note that
a. Gesture standards
Make sure that the gestures are standard and that the face and gesture appear in front of the camera at the same time.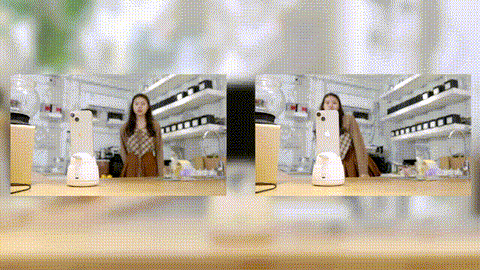 b. Appropriate distance
The best distance for gesture recognition is: 0.5-1.5 meters.
Out of the distance range, too far or too close may affect the tracking effect.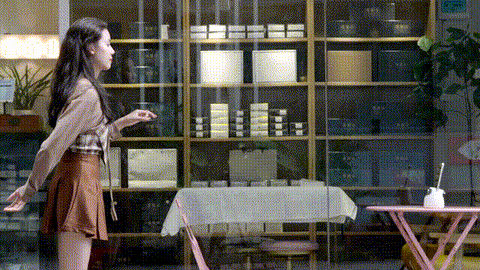 AI Tracking
 AI tracking angle ranges

GO innovative two-axis bidirectional rotation, not only can achieve left and right 360 ° unlimited follow-up.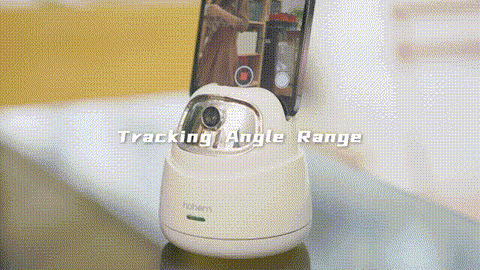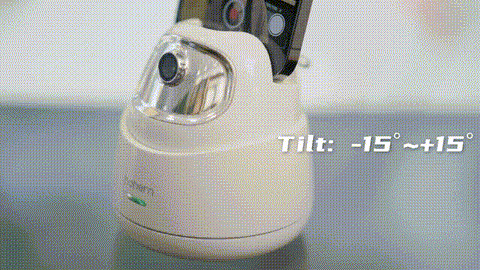 AI tracking considerations

To ensure the best AI tracking experience, it is important to note that
a. Sufficient light
If there is enough light, the AI tracking effect will be better; if there is not enough light, it will affect the AI tracking effect.
b. Suitable distance
The best distance for tracking is: 0.5-3 meters.
Beyond the distance range, too far or too close may affect the tracking effect.
Auto-rotation
Double press the on/off button: GO can automatically rotate one 360° circle to take panoramic pictures or videos.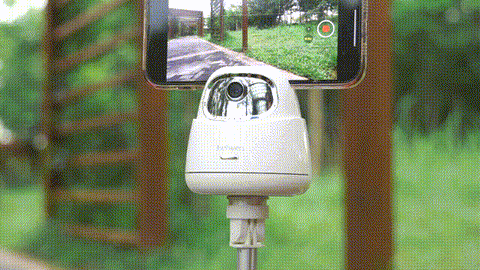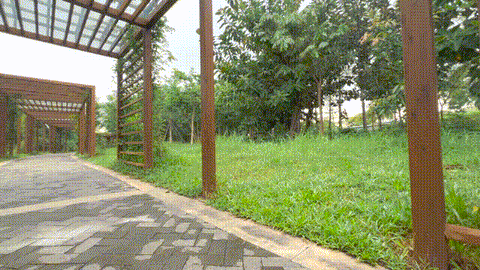 Three press on/off button: GO can be rotated 360° without restriction.
During rotation, single press to stop rotation.
Charging & Indicator Description
1 About charging
Make sure the GO is fully charged before use.
* It takes about 2 hours for GO to be fully charged.
2 About the indicator light
Blue light: indicates standby (tracking is not started at this time).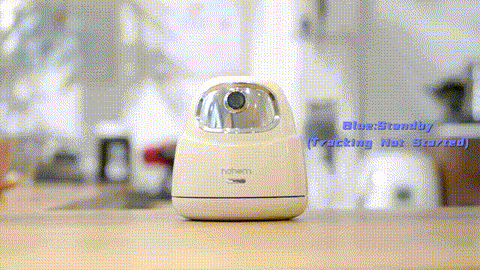 Green light: indicates the start of tracking.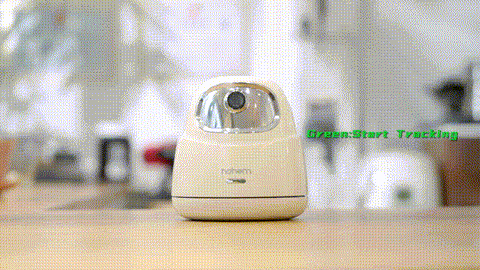 Red light is always on: indicates a full charge.
Continuous fast flashing: indicates low power warning (power <10%).
Continuous slow flashing of any color light: indicates charging is in progress.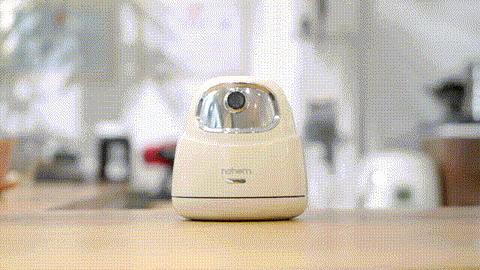 Beginner's tutorial completed
There are more advanced ways to play

Please pay attention and look forward to~